Archer & Pancoast Square Hand Lamp
Recently added to our Catalog, Our Replica of an Archer and Pancoast/Dietz Hand Square Lamp from the 1860's. This Lamp uses our Solid Brass Convex burner with a 5/8″ Wick, and is built here in America. The Lantern is available in Aged Galvanized, Painted finished, Polished, Antique and Aged Brass as well! Colored and or etched glass panels are also Available!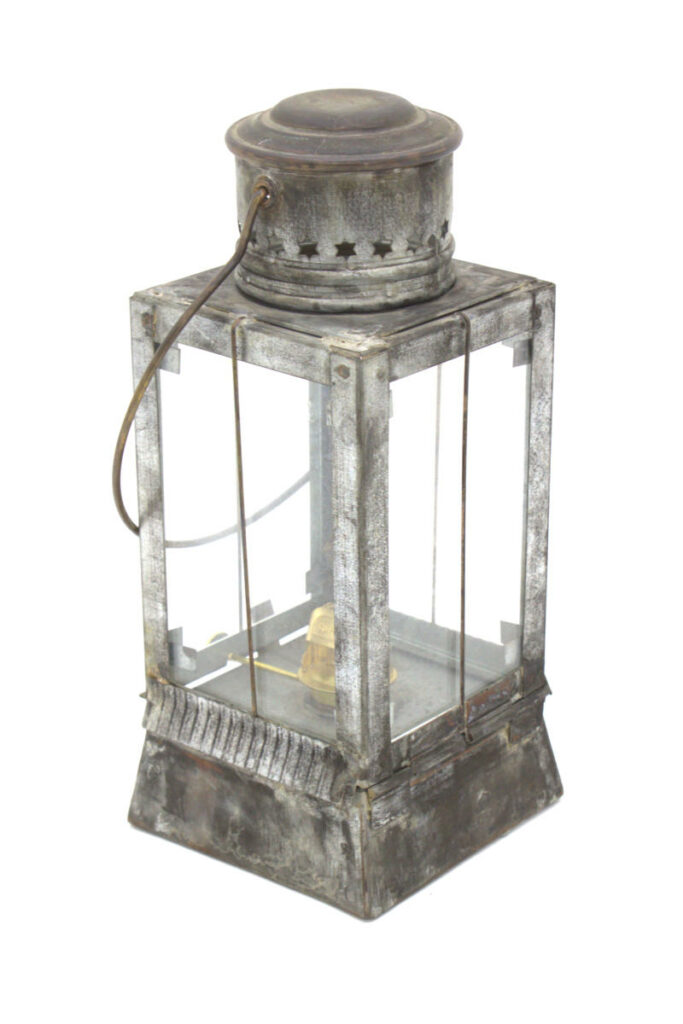 1870's Archer & Pancoast/Dietz Style Square Dead-Flame Hand Lantern
Absalom Smith Tilt-Patent Archer & Pancoast Square Lantern Circa 1864.
Constructed in America.  Soldered Construction.  Lamp design would have been used during the Civil War though not likely by the Military.
Contact us about Etched Glass Panels if desired.
<p style="text-align: cente…