(We Do Not Appraise Lanterns)
Sigh Up Now for Our Newsletter
You'll receive emails about new products, and hear about what projects we are working on.
We do Not share this information with any third parties.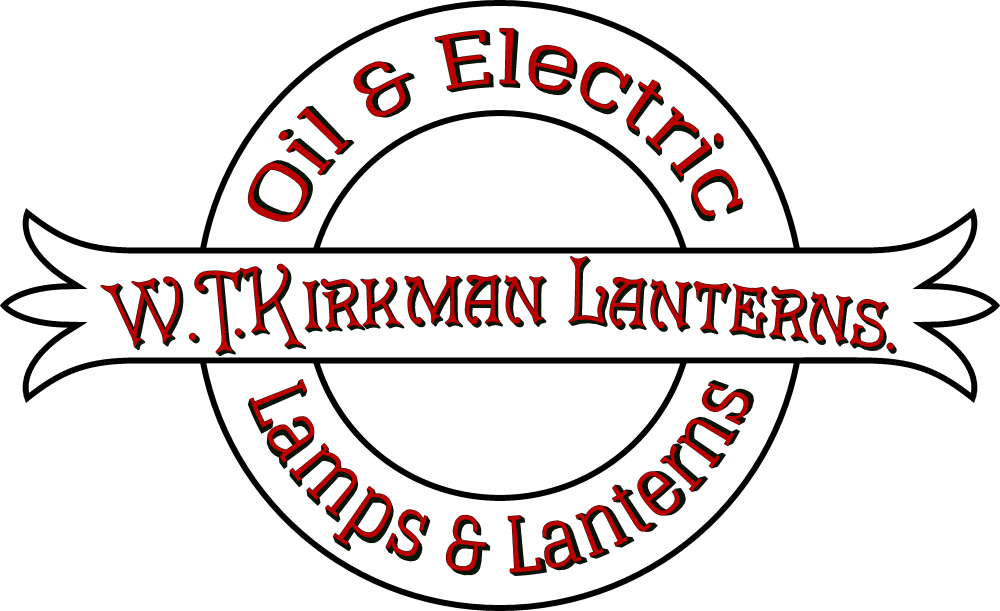 Used at Most of the Major Amusement Parks Nationwide
Microchip Technology Simulates the look of a Real Flame
Independant Brightness and Flicker Controls
Perfect for use with any Electrified Lamp, Lantern or Vintage Lighting *
*Can not be used with micro controllers, module should be wired to a regular light bulb socket and light bulb, and only driven by normal line power.  Do not run dimmer switches into the Fauxflame.
Available for 120 Volt AC or 12Volt AC if used with Analog Transformer
Can be used with any Standard Incandescent or Dimmable LED Light Bulbs
ABOUT FAUXFLAME
The flame effect you've unknowingly seen at amusement parks and in motion pictures is now available direct to the general public. The W.T. Kirkman FAUXFLAME® module uses microchip technology to simulate the look of real flame using any standard light bulb, while extending the bulb life dramatically.
When used with frosted glass to hide the light bulb, only you will know that you aren't burning kerosene. Dual brightness and flicker controls allow you to obtain the exact flame look you desire. The W.T. Kirkman FAUXFLAME module is perfect for use in electrified kerosene lanterns and oil or candle lamps. The optional By-Pass mode allows the user to bring the fixture to full brightness by simply interrupting the power for 1 second. After the lamp is turned off, it will resume the flicker effect the next time is turned on. The W.T. Kirkman #F110 FAUXFLAME® module is designed for professional installation only, and should only be installed by those familiar with electric circuitry and safety.
CALL FOR QUANTITY DISCOUNT OF 12 OR MORE MODULES.
Attractions:
Aulani, Disney Hawaii Resort
Beauty & the Beast, Broadway Show
Cosi Science Museum, Toledo, OH
Disneyland Resort, Anaheim, CA
Fort St. James, British Columbia
Knott's Berry Farm, Buena Park, CA
Ocean Park, Hong Kong
Silver Dollar City, Branson, MO
Walt Disney World, Orlando, FL
Westworld, HBO Series
Industry:
Big Rock Lanterns
Birket Engineering
D-Bar-X Enterprises
Graybar Electric
Landmark Electric
Regency Lighting
Simms Landscaping
Spectrum Lighting
FAQS
Q. Can I connect the Fauxflame module to a dimmer?

A. No, the microprocessor in the Fauxflame requires full line Voltage, so it cannot be connected to a dimmer.
Q. Can I connect the F110 Fauxflame module to a dusk to dawn photo cell or motion detector?

A. Yes, but only if the device has a "Full Wave Form" output. In other words, it requires non-chopped 60 Hertz. The microprocessor will not operate on a square wave form.
Q. Does the Fauxflame require a special light bulb?

A. No. Any standard incandescent or halogen bulb will work.
Q. Can I use LED's with the Fauxflame?

A. Yes, with dimmable LED's, however, the color temperature is best when used with incandescent or halogen lamps. When using with LED's, it is best to use those with a 2700 Kelvin color temperature.
Q. Will using the Fauxflame module burn out light bulbs faster.

A. No, on the contrary, because most installations on operating on a much reduced voltage, light bulbs will last infinitely longer. It is not uncommon for bulbs running on the Fauxflame module to last 10 years or longer.
Q. Can I use a clear globe or chimney with the effect?

A. Yes, however, using a frosted globe or chimney creates a better, more subdued effect, and hides the light bulb. Most people can't tell it is not a real flame, unless you can see the light bulb.
Q. How long will the Fauxflame module last?

A. It is unknown. We currently have modules that have been in operation 24/7 for over 15 years in several large amusement parks. Each module is guaranteed for 1 year from date of purchase.
Q. Do you offer a 220 Volt version of the Fauxflame?

A. No, currently we do not offer a 220 Volt version.
Q. Can I connect more than one light bulb to a Fauxflame?

A. Yes, as long as you don't exceed the maximum wattage ratting of 200 Watts for the 120 Volt module, and 25 Watts for the 12 Volt AC and DC modules.