Introducing the #1876 "Foster" Victorian Hanging Lamp!
The Frame and Bowl are Cast Aluminum Finished in a Satin Black Enamel, with a Blown Glass Fount also usable as a table lamp or in our Cast Wall Lamp Brackets.
The Lamps are available in a variety of colors, Ruby Red, Amber, Emerald Green, Cobalt Blue, Opal, and Clear. Available with a Lotus Top Chimney or a Straight Top Chimney. More Chimneys available by Special Order.
The burner is a Solid Brass #2 Queen Anne with 7/8″ Wick, will burn for about 10 hours with the 12oz Fount, and will produce about 10 Candle Power.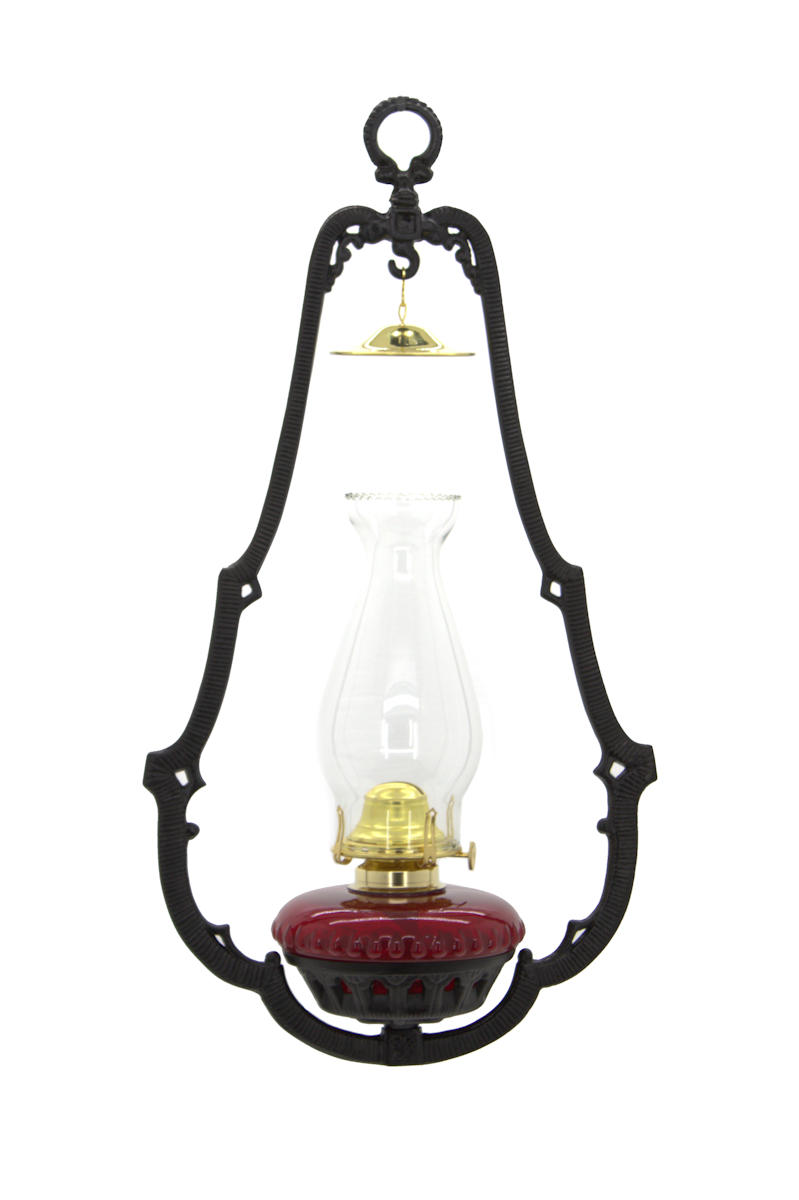 W.T. Kirkman #1876 "Foster" Victorian Hanging Lamp

W.T. Kirkman Exclusive!

1870's pattern Hanging Oil Lamp. Ornate cast aluminum construction with satin black enamel finish.  Requires…
USD