W.T.Kirkman Lanterns #0 Brass Tubular
For over 20 Years, We have Produced the Solid Brass #0 Tubular Lantern as a Collector's Piece. Since the inception of this model we have expanded to offer Colored Globes, Hooded Reflectors, Antique Brass and Nickel Plated finishes, as well as special order Bullseye Lenses and other options. Perfect as a personal collectable or a gift that supports American Craftsman Produced Items.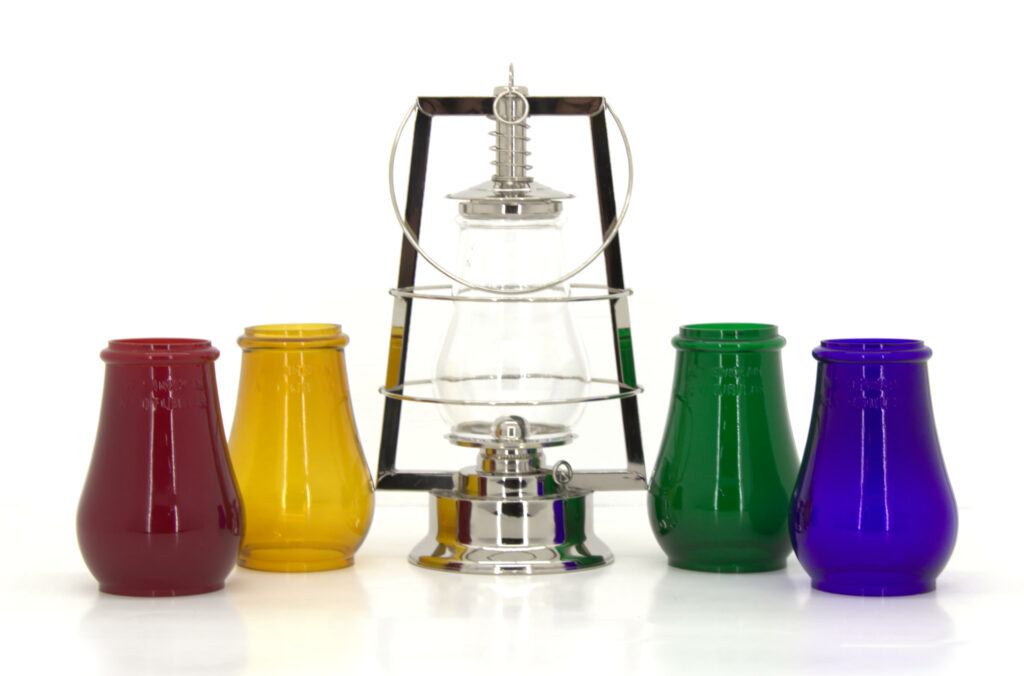 W.T. Kirkman No.0 Tubular Brass Lantern
W.T. Kirkman No. 0 "Tubular"
Solid Brass Hot Blast Lantern
The W.T. Kirkman No. 0 "Tubular" Brass Lantern is the first "tubular" hand lantern made in the U.S.A. in over 40 years. Our goal was to produce a lantern true to the earlier designs of the 1870's to '90's, but to also incorporate some of the later improvements, such as the leak-proof double crimp tank and wing-lock burner. The result of our efforts is the finest lantern made today. It is sure to become a collector's piece, as production is very limited and each one is numbered and registered to it's owner.
SPECIFICATIONS:
•15 1/2″ Height
•5 3/4" Bottom Diameter
•Average 5 Candle Power
•5/8″ Wick
•14 oz. Fount Capacity
•23 Hour Burning Time
•Made in U.S.A.