The "Humboldt" Gas Wall Lamp
A New W.T. Kirkman Exclusive! The "Humboldt" Wall Lamp!
Built right here in Ramona, California, our New "Humboldt" Gas Lamp is a Gorgeous Addition to any Victorian or Edwardian Home. Available with a variety of shades, and accepts 4″ Gas Shades, the most common gas shade out there. We offer the lamp a-la-carte in case you have a shade of your own you'd like to use.
Mounts over a normal J Box, and is provided with the necessary mounting hardware. The Lamp is Solid Cast Brass Entirely, and custom finishes are available.
~
This product is made to order in our Southern California Facility, some production time will be required.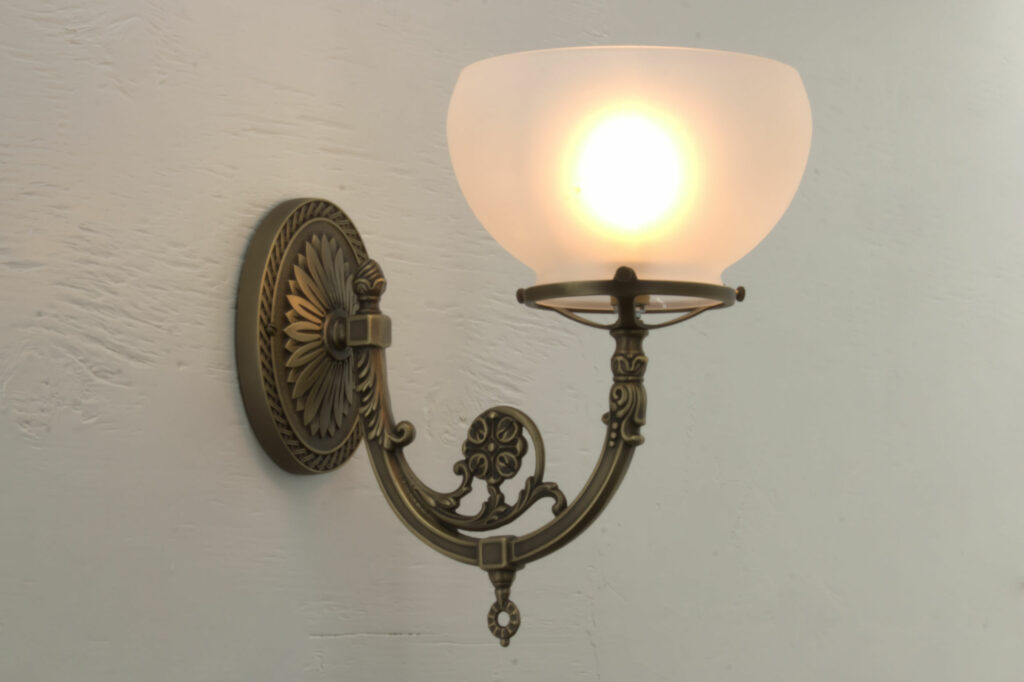 W.T. Kirkman "Humboldt" Wall Lamp
A W.T.Kirkman Exclusive!  Built right here in Ramona, California, our New "Humboldt" Gas Lamp is a Gorgeous Addition to any Victorian or Edwardian Home.  Available with a variety of shades, and accepts 4″ Gas Shade…